| Japanese | English |

16th LSI Design Contests・in Okinawa Design Specification - 2
2. Implementation of the Noise Cancelling System
Noise Cancelling System overview
The Noise Cancelling System should adapt in some situations and perform in real time with high quality. Various Noise Cancelling Systems are proposed today. When this system is implemented in many kinds of terminals, flexibility and real time processing are needed to adapt to changes in the environment.
Implementation Environment
Board : ATLYS by DIGILENT co.
FPGA :Xilinx SpartanR-6 LX45 FPGA in a 324-pin BGA package
Operating frequency:100MHz
Audio :AC97 Audio Codec
Sampling frequency:48kHz
FFT Points:64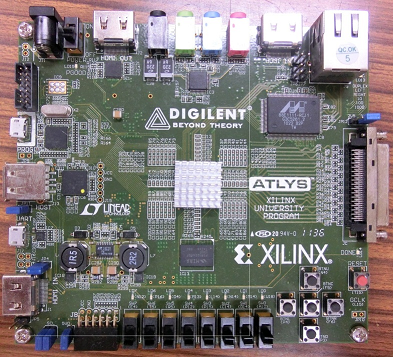 Figure 3
Copyright (C) 2012 Radrix. All Rights Reserved.