| Japanese | English |

Introduction
This year's design target is a RSA public key encryption CODEC. You may choose either Level 1 or Level 2 design specification depending on your skills. Enjoy RTL design and let us meet together at beautiful coral island Okinawa.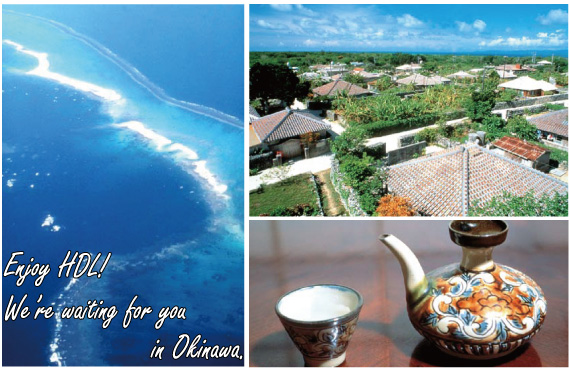 Guidelines for applicants
Target : Design of encryption machine and decoding machine of RSA code
Who can join : the team of 1-3 University or college students.
A necessary matter is described, and Mail Sending in the following acceptance addresses.

E-mail : support@LSI-contest.com

How to submit report (Important information)
The final report deadline : 5:00PM, January 14th, 2008
Outline of examination
Not only the speed and the circuit scale but also unique and ideas of architecture are examined considering it enough.
It examines it according to the level of the graduate student, the university student, and the Technical College student.
About ten high-ranking team are selected by the first examination, and it invites it to the contest in Okinawa free of charge.
Then, the second examination by presentation is executed, and Howard is presented to three high-ranking team.
This program is operated by LSI design contest committee,
co-operated by IE department at Univ. of the Ryukyus,Okinawa Industry Support Center, and Kyushu Semiconductor Industries and Technology Innovation Association,
and co-sponsored by SONY LSI Design Inc.
Copyright (C) 2007 Radrix. All Rights Reserved.